Be the challenger in a highly regulated industry.
Public water utilities, and their industry partners and service providers, play a crucial role in everyday life but today's environmental issues and focus on sustainability presents an opportunity for these organizations to meet these challenges while also developing a competitive advantage or delivering a high level of service meeting new consumer demands. Efficiently managing new projects, extracting the most value out of the existing network – facilities, capital and linear assets – and optimizing usage of field engineers is the key. Learn more about IFS' software solutions for water supply and treatment.


Jacopa experiences increased efficiency with IFS ERP

An important aspect of our productivity improvement is the connectivity of one business process with another. Here the opportunity to innovate around enterprise resource planning systems that use workflow templates, connect business information across workflows, have remote input and ready access and use of data for user and management tasks and decision making will all play a part.

Alex Lloyd
Managing Director, Jacopa

IFS is one single ERP solution that fits Jacopa's project, manufacturing and services businesses

IFS is used by Jacopa at 4 sites across the UK

Fully implemented in the cloud in just 4 months
Explore IFS's role in energy & utilities
Energy & Utilities organizations need to improve operational efficiency and the customer experience. Achieving this involves a wide range of processes across various scenarios. Explore the interactive map of the energy & utilities ecosystem to see where IFS software adds value.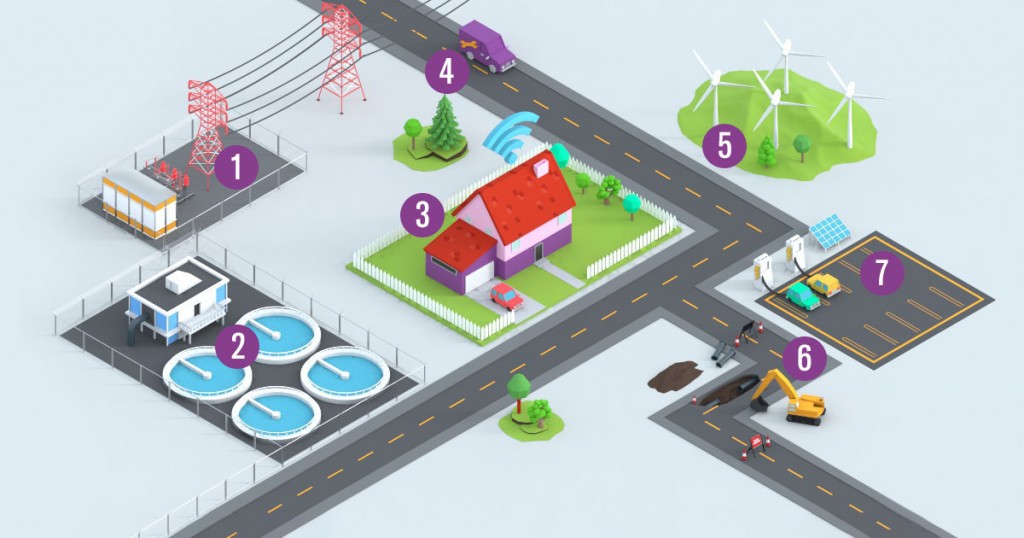 IFS ERP, EAM and FSM deliver value to our customers across Telecommunications, Energy, Utilities & Resources
Integrated solutions for the challengers
IFS a Gartner Peer Insights Customers' Choice for Enterprise Asset Management Software
IFS has been recognized as a top-rated vendor and distinguished by our customers as a Gartner Peer Insights Customers Choice' for Enterprise Asset Management Software through the Gartner Peer Insights platform.
The Gartner Peer Insights Customers' Choice badge is a trademark and service mark of Gartner, Inc., and/or its affiliates, and is used herein with permission. All rights reserved. Gartner Peer Insights Customers' Choice constitute the subjective opinions of individual end-user reviews, ratings, and data applied against a documented methodology; they neither represent the views of, nor constitute an endorsement by, Gartner or its affiliates.