To realize new opportunities, handle change, and deliver high quality products and services, you need people to be engaged and committed to what they do. This is much easier if people enjoy the enterprise tools they use.
Our responsive, browser-based IFS Aurena user experience, complimented with mobile apps and chatbots, cater to professional, casual, and B2B users. And our use of RESTful APIs enables partners to extend the user experience.
IFS Aurena features a consumer-first design, using ways of working everyone is familiar with, adapted to the needs of more feature- and data-rich enterprise applications. IFS Aurena is built with state-of-the-art technology, running on the device you prefer, whether that's your laptop at your desk or your mobile or tablet on the road. It's fully customizable, so you can adapt your user experience to the way you work.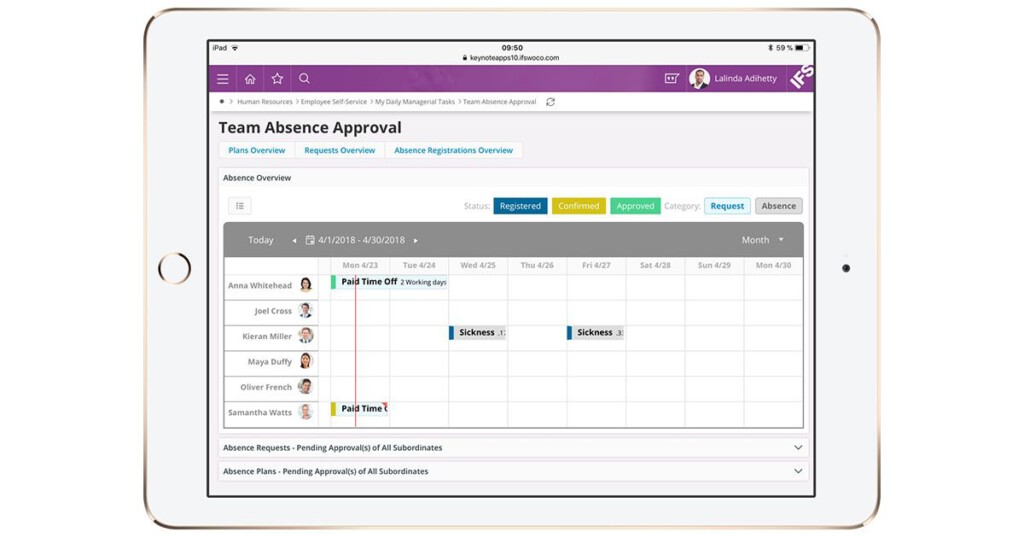 Consumer-First, Responsive
Most consumer websites and software are very well designed today, offering a great and intuitive experience. So we created IFS Aurena to feel more like consumer software, and then expanded on that to make it work for larger and more data-rich enterprise applications. Visualizations and controls have been created to be both familiar and highly suitable for the task at hand.
IFS Aurena takes responsive behavior for enterprise applications to new heights, automatically adapting to anything from large desktop monitors with mouse and keyboard, through laptops and tablets, to mobile phones with touch as the only input mechanism. As an example, a simple list transforms from spreadsheet-like table grids to a simpler list to a touch list with swipe actions as you move between devices.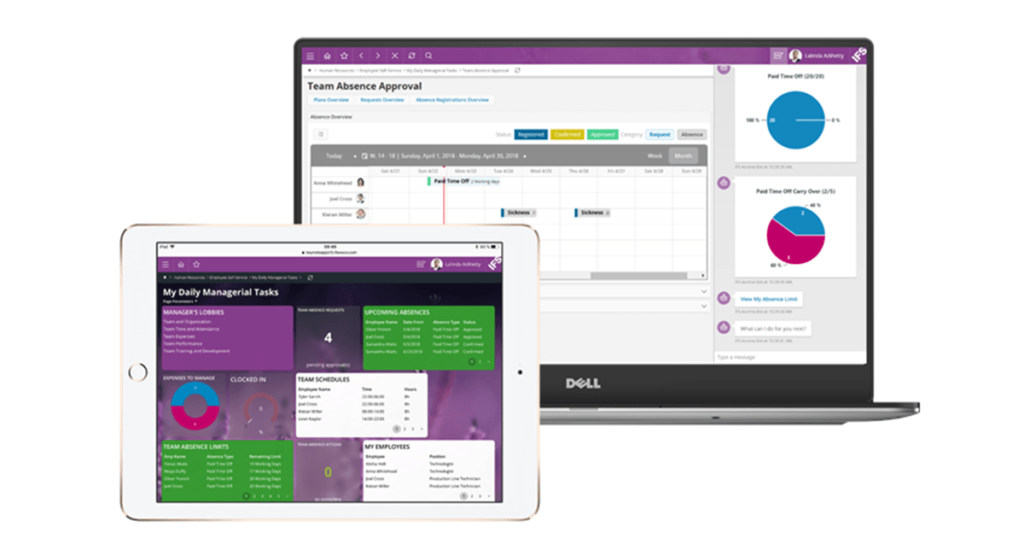 IFS Lobby is the place you start out, a place to meet and find all the information you need for your work day. It provides team members with an at-a-glance view of the information that matters most to their role and can be tailored to individual needs.
IFS Lobby enhances the way your teams work by:
Providing at-a-glance real-time visibility into the right business data, at the right time
Centralizing information from multiple screens, queries and data sources in a single view
Providing immediate drill-down to specific, deeper functional screens and data
Increasing visibility of key metrics to avoid surprises and to better plan day-to-day activities
Offering preconfigured out-of-the-box content for common roles, plus the ability to easily tailor content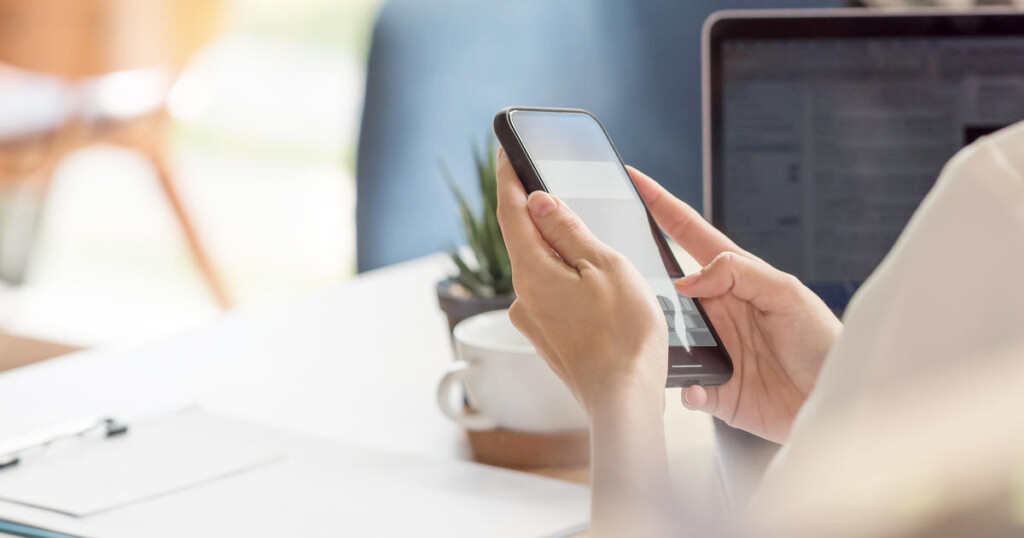 IFS Aurena is designed to work brilliantly on mobile devices, allowing virtually any task to be performed on tablets and phones. This means the need for native mobile apps to perform work from your device of choice is minimized.
However, when users need to work offline or are disconnected, or when there is a need for tight integration with device hardware and other apps on the device like phone contact lists, native apps offer the best experience.
We provide native mobile apps for field service, maintenance, CRM, time and expense reporting, notifications and approvals, warehouse data collection, and more.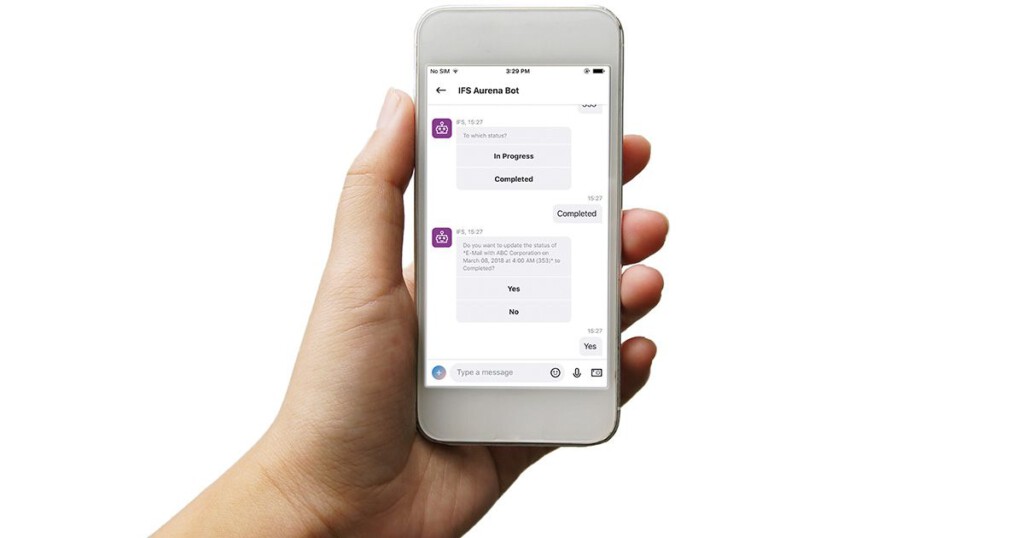 IFS Aurena Bot is an extension of the IFS Aurena user experience. It lets the you perform a subset of everyday tasks using natural language, text or voice, in a conversational manner through messaging channels like Microsoft Teams, Facebook Messenger, Skype and IFS Aurena itself.
It is a way to quickly perform tasks when you're not logged into the application itself, whether that's checking future team availability, booking leave or checking stock levels.
Tailor, Integrate And Extend
Any application you deploy needs to fit your business context. IFS Aurena is designed to be intuitive and user friendly, but there will always be situations that call for tailoring, integrating and extending the user experience.
With a built-in Page Designer, Aurena allows you to easily configure page layouts, application navigation and other aspects of the user experience. You can also configure custom fields, custom commands and custom events.
Extending the user experience on the outside is useful when providing access to our solutions from within other applications such as Office365, integrating IoT, AI and other new initiatives, or building new experiences using app builder tools like PowerApps or Outsystems. This is supported through our standards-based OData RESTful APIs – the same APIs we use ourselves in IFS Aurena. This guarantees that you can do the same things using APIs as you are able to do from within IFS Aurena.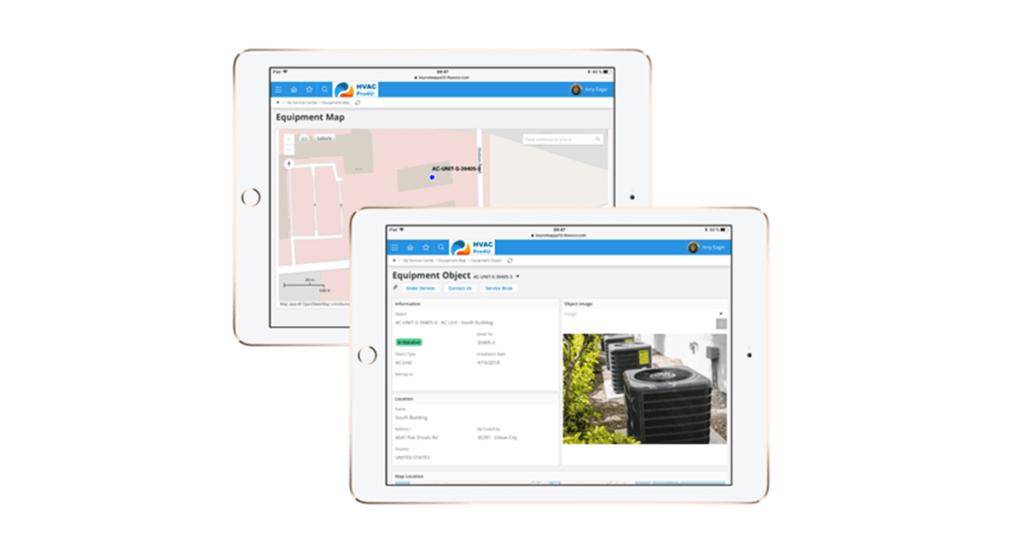 As businesses become increasingly connected through processes performed collaboratively with suppliers, customers and subcontractors, there's a growing need for core business applications to represent and support the business brand.
IFS provides B2B solutions out of the box, including B2B sales, procurement, service, subcontracted manufacturing, and document management. All of these are built with our state-of-the-art IFS Aurena user experience. IFS Aurena has many capabilities that are important in a B2B context, such as the ability to run on a multitude of browsers and devices, and to use Azure AD B2B and two-factor authentication capabilities.
For use in B2B contexts, IFS Aurena also provides the capability to set key items such as brand color and logotype to reflect your brand.
IFS Applications 10: Your Connection to What's Next
Embrace change with IFS Applications. IFS Applications provides one complete ERP and EAM solution for enterprise customers around the world who manufacture and distribute goods, maintain assets and manage service-focused operations.
Read our brochure to discover how IFS Applications will help you engage your people through its well-designed, intuitive user experience.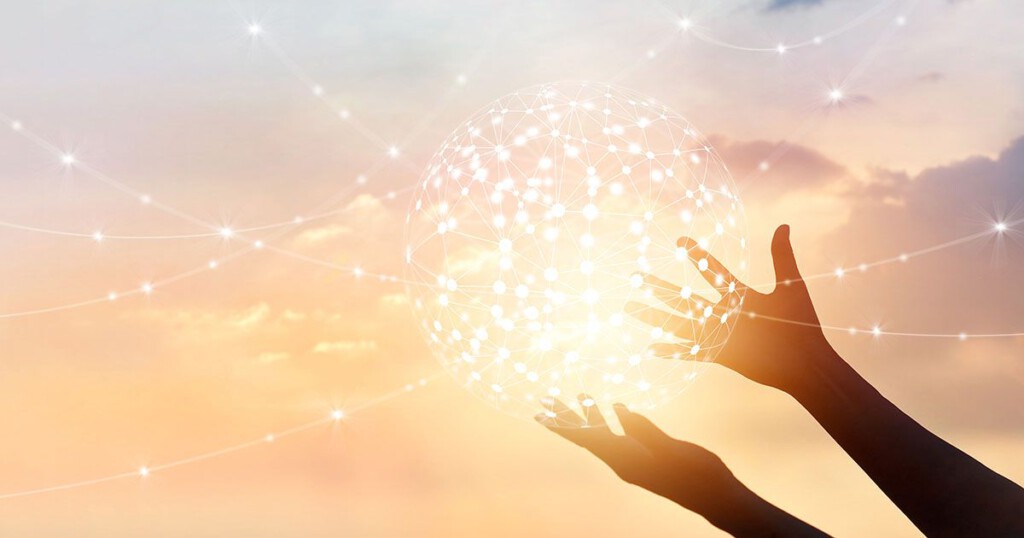 Explore more of IFS Applications