Whether you specialize in heavy maintenance, component repair, OEM aftermarket services of capital equipment, or engine overhaul, IFS offers Maintenance, Repair and Overhaul software solutions (MRO) to meet your needs.
As integrated MRO software with enterprise-wide scope, our solution facilitates the service and asset lifecycle from opportunity/lead management, quotation handling, maintenance and production planning, logistics, maintenance execution, and configuration management to warranty handling, supply chain logistics, cost tracking, and invoicing. Plus, workforce management, financials, human resources, document management and business intelligence. Our MRO solution's modular design means you can implement using a best-of-breed or a complete end-to-end approach that includes financials and human resources.


A new approach to MRO process efficiency

Using IFS Maintenix, we manage maintenance requirements of "classic", "next-generation", and "advanced" fleets with the transparency and real-time visibility afforded by a modern and holistic maintenance management solution.

Dean Reynolds
Director of QA and Chief Inspector, Executive Jet Management

written job aids cut from 28 down to 7 with advanced IFS Maintenix functionality

decrease in the manual activities associated with creating work packages

USD yearly labor cost savings attributed to IFS Maintenix initiatives
Solutions and capabilities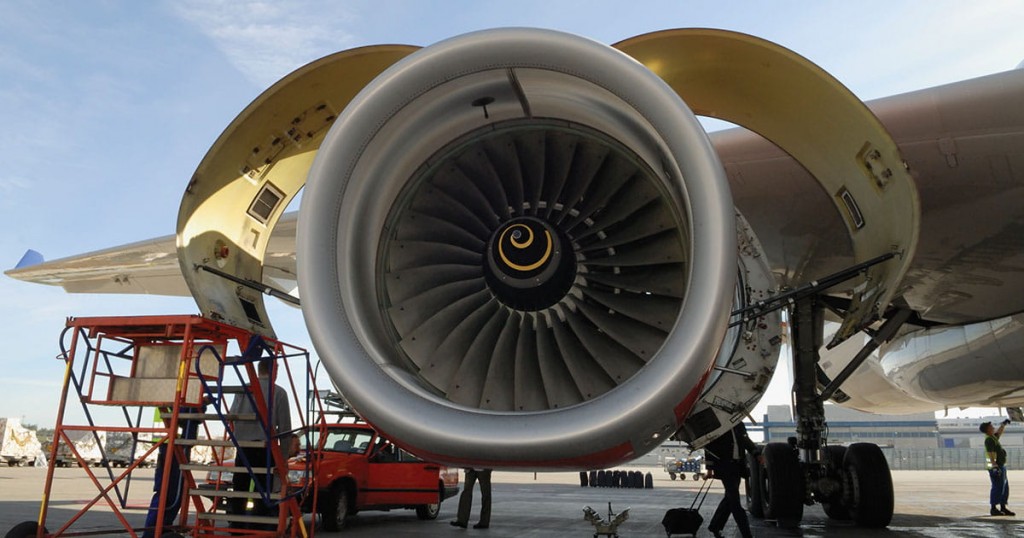 Complex Assembly MRO Solution
The IFS Complex Assembly MRO solution supports maintenance, repair and overhaul of complex equipment and machinery including aircraft engines, auxiliary power units (APUs), and landing gear requiring disassembly and assembly with full serialized parts tracking.
Solution Capabilities
Repair set up
Our solution for the maintenance repair and overhaul of complex assets allows you to define the required manufacturing operational data from existing structures, routings and OEM service manuals.
Define work scope
The work scope definition allows MRO organizations to define and maintain complex asset serial structures based on information from the Fleet & Asset Management solution. All historical life data for the asset is captured and this information is used to generate maintenance tasks, variant orders and a configured, approved scope of work.
Execute work scope
The task of managing the work scope of a complex asset is handled within our solution. Various shop order types guide the engineering process through disassemble and disposition activities while repair and purchase orders are integrated into other components to ensure the work scope is completed accurately. Finally, assembly orders are generated to ensure the asset is reassembled correctly. Our quality assurance module adds an additional layer of quality to the entire process.
Our Component MRO solution is a commercial-off-the-shelf offering that supports the repair/refurbishment and overhaul of components. The solution can be used standalone or to support airframe maintenance and/or complex assembly MRO, with repair work originating as a work order, shop order for use by maintenance contractors or original equipment manufacturers (OEMs).
Solution Capabilities
Bidding and quoting
Our solution supports repair organizations by managing requests for quotations from potential customers by keeping a service catalog up to date in terms of labor pricing, capability list management and materials. Our solution allows repair organizations to streamline bidding and quoting processes with tight integration to the repair process.
Executing to contract terms
Our execute component repair order work scope process manages the full lifecycle of the work order from planning, preparing, and execution through to sign-off. The process covers the generation of shop finding reports, extra work approval, Service Bulletins incorporation and compliance records management (EASA Form1, FAA 8130, CoC).
Invoicing
Once the component repair order is complete our solution handles all associated costs and sales generated through work order transactions, taking into account any service contracts relevant to the order.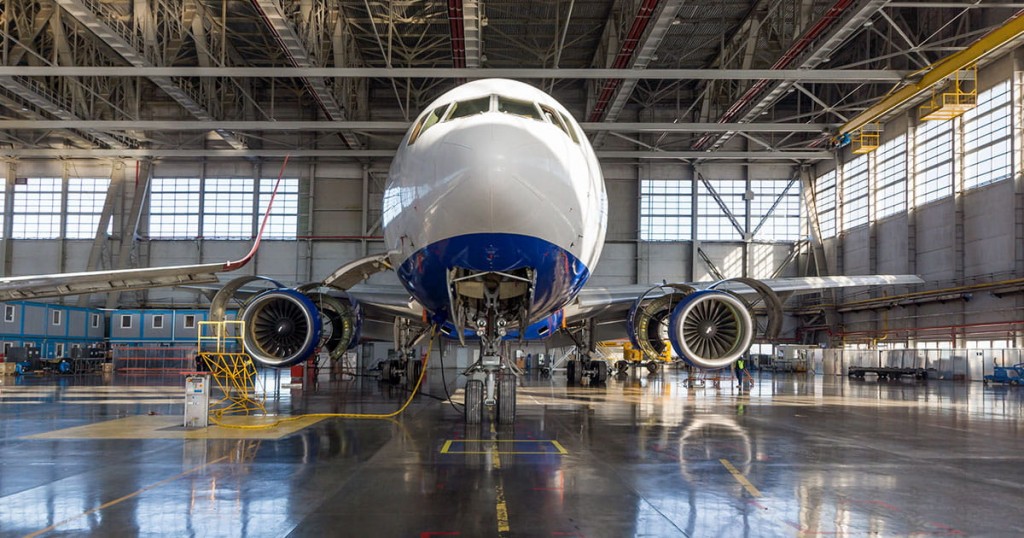 Airframe MRO Capabilities
The IFS Airframe MRO solution covers major maintenance activities on vehicles such as aircraft, vessels, submarines and complex land vehicles.
Solution Capabilities
Bidding and quoting
The MRO sales team can generate different quotes using what-if scenarios with full visibility into expected costs and forecasted revenues, broken down by different contract terms and conditions. The module allows you to keep track of all exchanges with customers.
Planning and preparation
The work-scope order structure is connected to a maintenance order, then to different work orders, allowing you to maintain and control the cost elements of the visit. The visit work-scope provides transparency and control of the work in progress throughout the visit. Our solution uses standard production planning logic to group, arrange and sequence the contents of the maintenance visit to achieve optimum performance.
Execute maintenance visit
Within this process, work-orders are scheduled, resources assigned, task operations allocated, material reserved, picked and issued and tasks completed. As task operations are completed, additional non-routine/emergent works are discovered, approved by customers and either integrated into the existing scope to correct, or deferred to the customer. Once the work is complete, status progress is updated, and task operations are closed or set ready for inspection.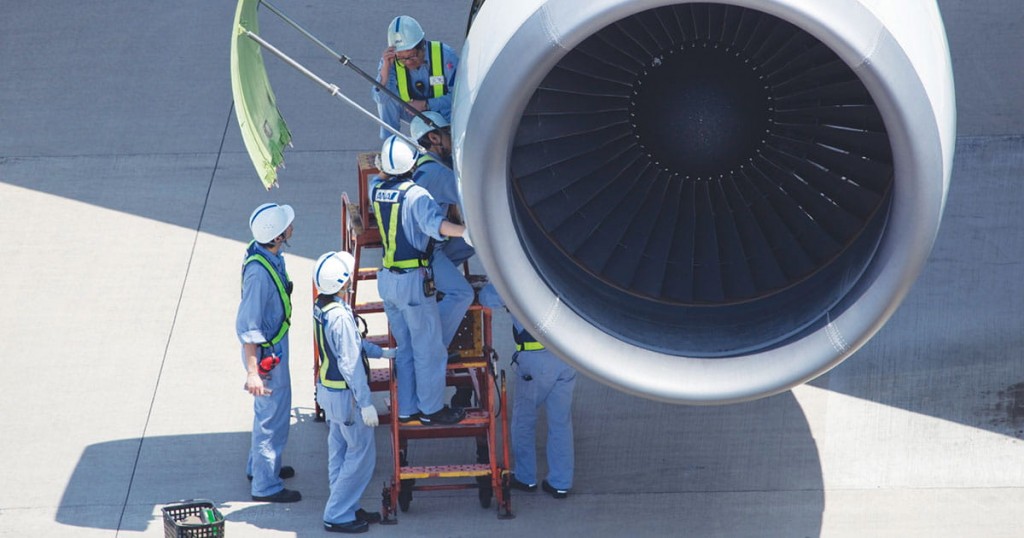 Airframe MRO – Line Maintenance
Our Line Maintenance solution supports minor, unscheduled or scheduled maintenance carried out on an asset, primarily resulting from an unforeseen event at the point where the asset serviced. The solution can be applied to maintenance of air, land or sea assets.
Solution Capabilities
Plan, schedule, execute maintenance
Maintenance organizations can use our solution to efficiently plan, schedule and execute all line maintenance activities. Typical activities include identification of maintenance, distribution of tasks to technicians, preparation of material, tools and facilities, the physical execution of the work order, and recording of work done.
Maintain configuration
Any changes to the configuration of an asset are recorded. During this process, our software manages the status accounting of the configuration of the asset, the generation of serviceability tags and the creation of CRS documentation along with the operational condition of the asset.
Maintenance control
The maintenance control process helps maintenance controllers manage in-services issues and deferral requests. This activity includes the maintenance of technical records, the co-ordination of line maintenance field teams and management of activities related to major incidents in accordance with compliance requirements.
Brochure: Independent MRO – an end-to-end software solution from IFS
IFS offers an enterprise-wide solution for Independent MROs that helps you streamline your business and optimize efficiency with a single technology partner.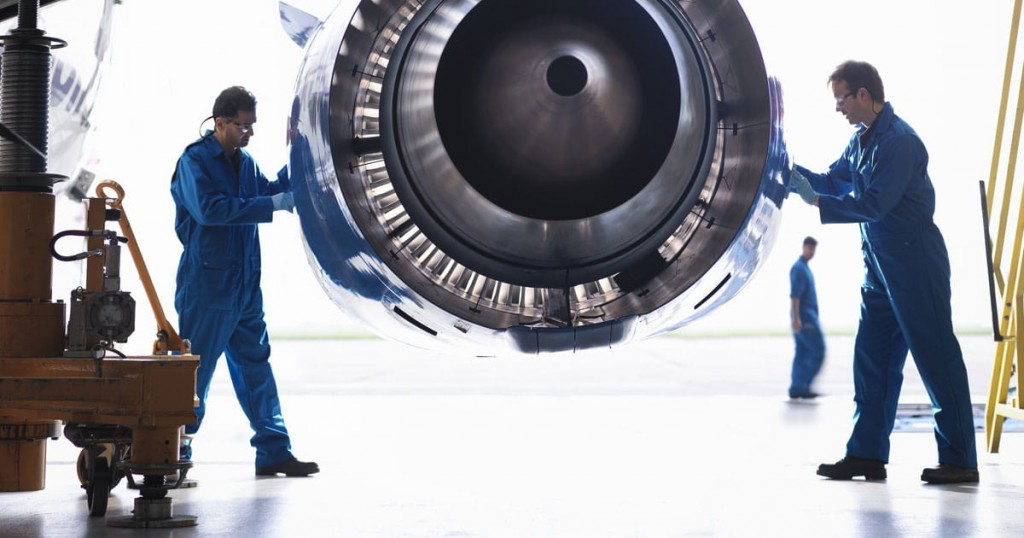 Manage every aspect of your asset lifecycle